South Tyrolean Cuisine in Selva Val Gardena
Culinary highlights directly on the skislope
Culinary delights are available in the kitchen - we cook regionally and sustainably according to the Slow Food concept. Our cuisine Chef and his hardworking kitchen team strive every day to prepare tasty and creative dishes for you. A rich breakfast buffet with fresh products from the South Tyrolean region is provided with the booked room in halfboard. In the evening we will surprise you with a spectacular 4-course menu for sophisticated food lovers with an exquisite cheese corner for real connoisseurs. For the perfect dinner, of course, the wine accompaniment matched to your meal should not be missing.
Wineworld
There's always time for a glass of wine
Whether young, old, fresh, harmonious, fruity...
Wine is not only a drink, but a philosophy. As diverse as the grape varieties are the ways of its enjoyment. Daniele, our certified sommelier and hotel chef, can recommend which wine to drink at which temperature, in which glass and with which food.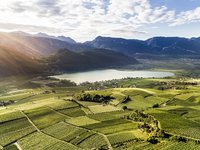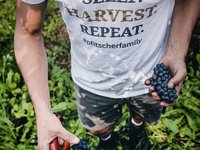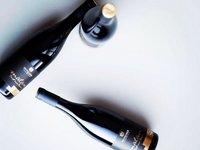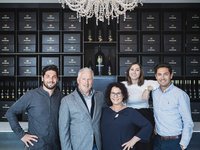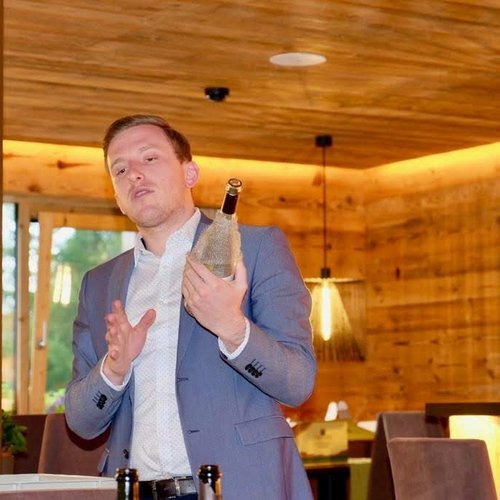 Advice is important to us. Our goal is to offer a wine service where there is also room for interpersonal contact and exchange of experiences. This is the only way to do justice to the culture of wine and this is what makes a good sommelier.
Did you know? Variety, sustainability and personality are very important to us, even in the glass!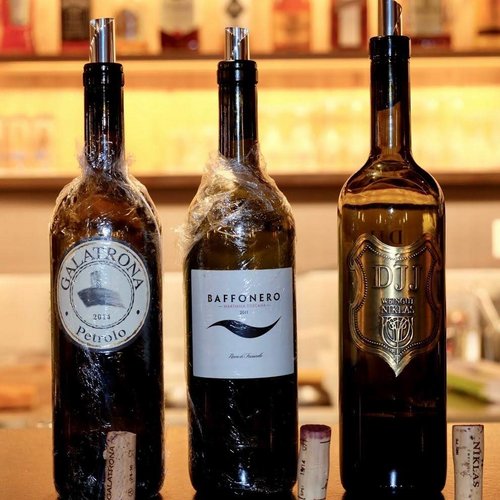 Get to know something new
Why not dare to try a wine that you don't know? Dare to try a wine of the new world or an aged wine! Why not? Of course, do not exclude a PetNat, PiWi or Orange wine. You will be amazed at how diverse wine can be, let our sommelier Daniele take you into the world of wine.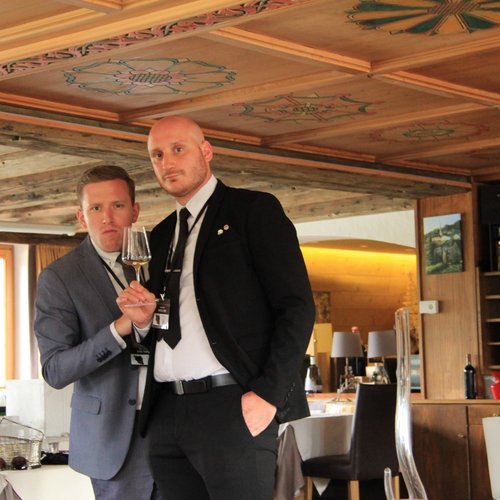 Daniele loves his wine bottles and so he takes care of the wine cellar day and night. With a lot of effort Daniele makes sure that the wine list is always ready for you with selected drops.
Verkostungen in guter Laune
Wir sind in Weinverkostungen spezialisiert. Hier treffen sich Gäste, Winzer und Weinfreunde. Man unterhält sich in der heiteren Atmosphäre, diskutiert und tauscht sich aus. Auch stille Genießer finden hier einen Platz für ungestörtes Probieren. Auf was wartet ihr? Bucht jetzt schon eure Weinreise!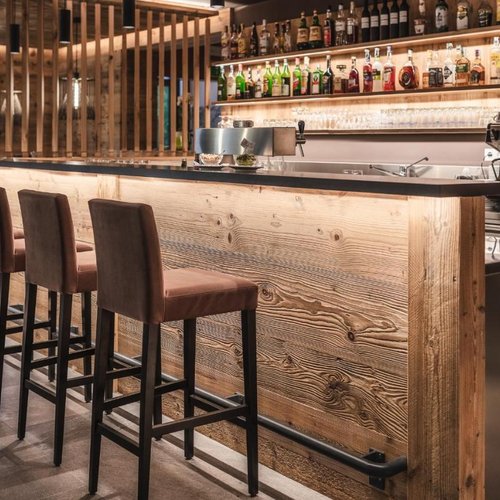 Es wird nicht immer Essenszeit sein, aber bei uns ist immer Wine o' clock! Fragt nach unserem Barista Fabio, er serviert auch gerne eine "bollicina" mit gemütlichen Weintalk um Winzer und Weine kennenzulernen!
Hier findet ihr immer einen guten Grund mit einem Glas Wein oder Cocktail zu "aperitivieren"!!
"A bottle of wine contains more philosophy than all the books in the world."
Cheese and wine, the perfect match
Similar to love, similar characters often harmonize well. If the wine tastes similar to the cheese, a balanced, well-rounded relationship can develop. Fire and passion, however, only arise when the cheese and the wine contrast, when different flavors meet, provide variety and enliven each other.
Those who already have a slight experience in the combination of wine and cheese should dare to create their own combinations. The often-heard opinion that only a strong red wine goes well with cheese is rarely true. Combine cheese with a dry, fruity or even sweet white wine from time to time.
Daniele's suggestion: Aged wines with aged cheese ...
What is valid for some wines is also valid for cheeses. They should be served at room temperature so that the characteristic flavors come to the fore.
It is optimal if the cheeses are placed on the plate in an order based on the intensity of the flavor. So you start with fresh cheese and end with cheese with internal mold. When in doubt, lighter cheeses come before darker ones, and blue cheeses finish.
But what makes the taste and smell? And how does cheese taste with distillates, wines, juices or tea?
Find out for yourself by tasting cheese with us and producing it yourself.
Terrace with view on the Dolomites
Let us pamper you during your holiday!
This breathtaking view on the mighty Sassolungo, next to it the full splendor of the Sella Group, in your hand a refreshing Hugo or yet a glass of South Tyrolean sparkling wine? The heart of our hotel is our panoramic Dolomites terrace, where you can relax with a breathtaking view. Once a week we offer a "Welcome to the Dolomites - Aperitiv" with appetizers and South Tyrolean sparkling wine. That's worth a photo on Instagram, isn't it?
Follow us on Instagram
#hotelplandegralba #feelthedolomites